Canvas prints
Let your interior design perfectly match your aesthetic needs, taste, and color preferences. Our wall paintings are a timeless proposition that fits in both modern and classical stylistics. You will find a wide range of themes in our canvas designs - from plants and animals to reproductions and abstract motifs.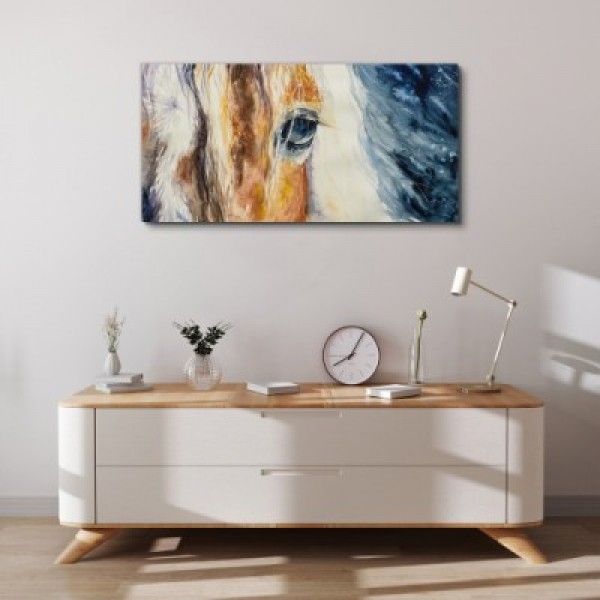 Reproductions of famous works
We recommend our famous artists' reproductions. These are classic items, such as Van Gogh or Paul Cézanne paintings, but also modern artists such as Banksy. Still life, abstract motifs, portraits, and minimalist compositions will help you arrange the interior in a style that is closest to your sense of aesthetics. Pay attention not only to the painting style, but also to the subject of the work and its colors. Certainly, colors play a special role in the interior design process.
Depending on the shade and the degree of saturation, colors can calm down, stimulate, or promote relaxation. Different colors are used in the bedroom, different in the living room, and still different in the bathroom. It is worth consulting this important matter with a specialist who will advise you on what to choose to achieve a satisfactory effect. Beautiful paintings will not only decorate the wall, but also properly build the atmosphere and mood in the apartment.
Printed image - many options
You have plenty of options you can choose from. In our store we have taken into consideration various preferences of our customers. Our photo wall pictures are printed on canvas, which reflects the spirit of the classic canvas used by painters. It is up to you which option you choose for your interior. Those printed on canvas are an interesting alternative to paintings in classical frames. At the same time, reproductions of great masters here can wonderfully fit into the decor of a modern apartment. We combine tradition with the best technology and print quality, which makes the visual impression amazing.
At the same time, the minimalist design does not introduce any restrictions regarding the subject matter of the artwork. You can choose a traditional Japanese motif, a romantic landscape, or one of the many pop art prints. We guarantee excellent workmanship quality, faithful representation of colors on the painting, and satisfaction with your choice.