Ombre wallpapers
Ombre has been on top for some time and it's easy to understand why - gradual shading gives the home decor a free, delicate and artistic character. The ombre theme is universal for any room or style. Dare and fill the space with saturated colors or create a sophisticated look with subtle tones.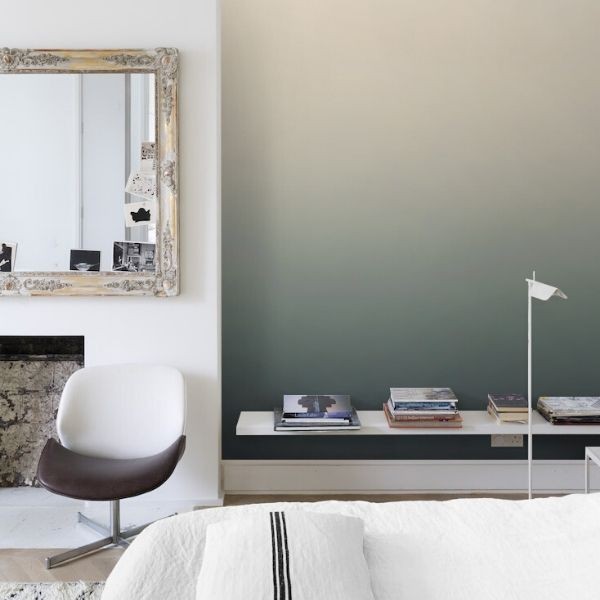 Minimalist
Victorian
Baroque
Abstract
Ethnic
Oriental
Art deco
Rustic
French
English
see all
Retro
Classic
Scandinavian
Contemporary
Eclectic
Boho
Shabby Chic
Provencal
Vintage
Country
Modern
Industrial
Decorate the interior with a fashionable and stylish ombre wallpaper
If you're looking for a simple but effective way to add color and style to your space, look no further than ombre. The design is simple and direct: vertical gradation between two distinct shades. This trend resembles striking sunrises and sunsets, but in almost any color you can imagine. Trends and a fabulously stylish option for your interior, our collection of ombre wallpapers is subtle, but extremely effective. The two colors are combined to create a faded and gradient composition of different shades, making our gradient wallpapers unique and complement each other.
A subtle and extremely effective wall decoration
We are proud to offer a wide range of unique and amazing ombre wallpaper designs, many of which combine beautiful combinations of pastel colors such as blue, pink, purple, black and rainbow to create a truly amazing and stunning interior. Our wallpapers will add a touch of color and will blend in perfectly with any type of decor. You can use our wallpaper on our original and innovative self-adhesive wallpapers in the MagicStick system. If you are looking for an easy solution that will change the appearance of the walls and the decor of the room, then you are in the right place! Our wallpapers are extremely easy to install and can be easily removed if needed and moved to another place!