Canvas prints - forest
Forest and trees in paintings work well as a timeless decoration for your home. They suit any type of room and look great both in a maxi version and as small pictures emphasizing the interior design. Paintings with forest in our collection are as varied as there are many styles in which our customers decorate their homes.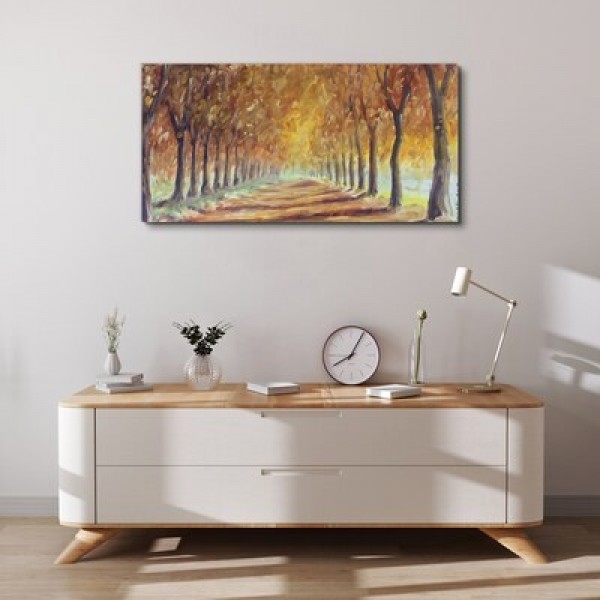 Pictures - forest in your home
Trees have many faces. Their appearance changes with the seasons of the year, time of the day, and the weather. Check out amazing landscapes which we have included in our collection. There are images of forests in autumn, winter landscapes with trees covered in snow, spring branches coloured with flowers, and spring forests when nature awakens to life. If you want to bring some exoticism into your home, bet on yet another image. A tropical forest full of lush vegetation will make it easy for you to relax in the comfort of your home. Or maybe it will inspire you to set off on a journey and discover new places? We believe that the things surrounding us have a huge impact on each of us. It's the same with our home arrangements. It affects the way we feel and the activities we undertake.
Many faces of trees
We have selected reproductions of paintings in various styles and colours. You will find here colourful landscapes full of sun and colours, as well as a more atmospheric view. Forest in the fog seems to hide many secrets, tempting us to immerse ourselves in its lush vegetation. If you are closer to minimalism, choose one of the Japanese graphics in which an amazing effect has been achieved by using a small number of lines and colours. All available images in our offer are printed on canvas stretched on a wooden frame. Choose the forest motif which will best fit into your interior.