Canvas prints - people
Paintings representing people in an interesting way include whole silhouettes or show only portraits. In our collection, we have gathered mainly subtle drawings, where figures are depicted in a very sophisticated way, including nudes. These are people depicted in ancient times, but you will also find something for yourself if you are interested in contemporary painting.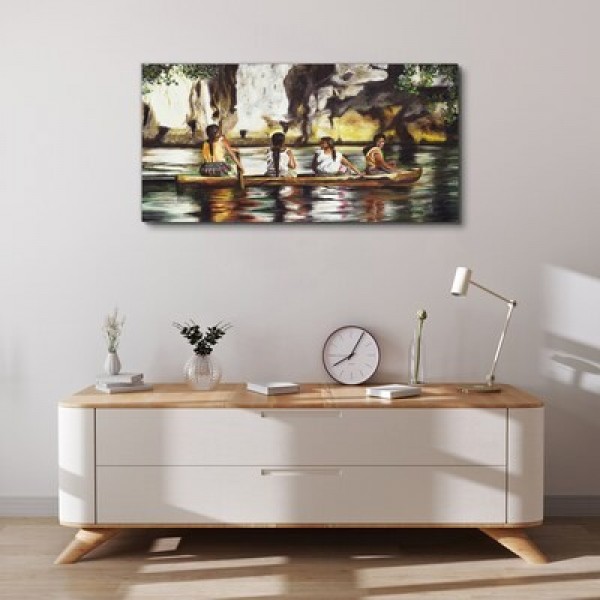 Female nudes in home decorations
Paintings with a woman are often done in the form of acts. They are subtle and often prepared using a very limited color palette. Thanks to this, the final effect is extremely satisfying. At the same time, it will easily fit into various interior arrangements. In our collection you will find works of renowned painters, such as Gauguin or Van Gogh. If you are not interested in nudes, you can reach for a traditional portrait made in your favorite style. Also, pay attention to colors, textures, and other elements of the composition. Photos of people are interesting in a mini home gallery juxtaposed with landscapes or minimalist abstraction. It's up to you how you arrange your own space. The most important thing is to feel good where you spend most of your time.
Canvas painting - woman
If you look at all the paintings, the people depicted in them are usually women. This is because the artists usually had their muses that inspired them to work and create. They painted or drew not only nudes, but also their portraits, which faithfully showed their face or were a fantasy about them. Often, there are amazing, fascinating stories behind such works. Even the simplest female portrait or nude can hide a story of love, friendship, family secrets, and fragments from the life of the artist and his muse. Choose the portrait or nude that you like best. Our high quality prints allow you to enjoy them almost as if you were looking at the original work.