Canvas prints - sea
The sea has always inspired painters. Seascapes are extremely diverse; therefore, we love them so much. If you are looking for an interesting wall decoration, see our canvas prints. The sea is presented in different faces - from a romantic sunset to stormy waves.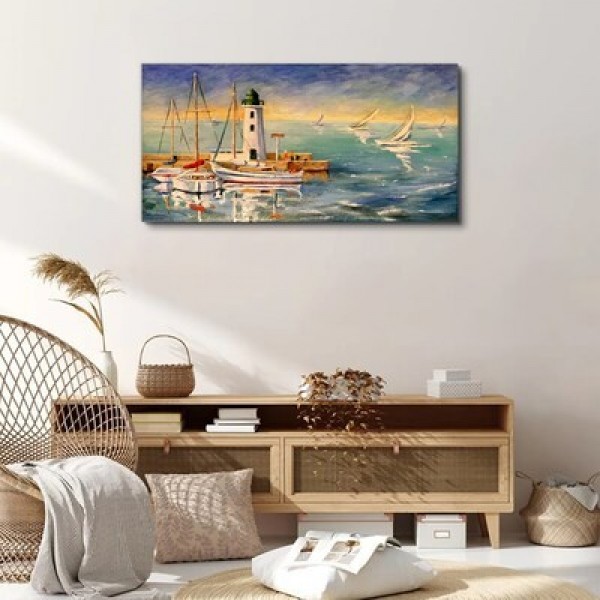 Paintings - the sea has more than one name
Artists interpret the subject of the sea in various ways. It does not have to be connected with sailing. Sometimes it is just a look at calm water and clouds floating above it. Other times the sky over the sea is crossed by the birds' path, or the water is just a backdrop to the lush vegetation that grows nearby. The view of the sea also depends on the light. Undoubtedly, seaside sunsets occupy an iconic place in painting. Sometimes they are spectacular, enchanting with a feast of colors, at other times they become very intimate with a band of glowing orange and red, suspended somewhere above the horizon.
Sea paintings in your home
Among our selection of reproductions of works of more or less famous painters and illustrators, you will surely find the one that will delight you. Natural landscapes will suit any interior. Their advantage is that they fit in the living room, bathroom, or bedroom. Choose your favorite colors and decide what mood you want to achieve. We will provide you with the highest quality paintings. The sea will make you relax and contemplate nature.
Also, check the glass prints with the sea.