Ikea Kura Bed decals
Metamorphoses can affect many aspects of our lives. Therefore, it is hardly surprising that we also want to use it in our and children's bedrooms. In the latter case, Ikea furniture is extremely popular. One of the most interesting proposals in the context of children's beds of this brand is the Kura Bed collection, i.e. beds for children over 6 years old.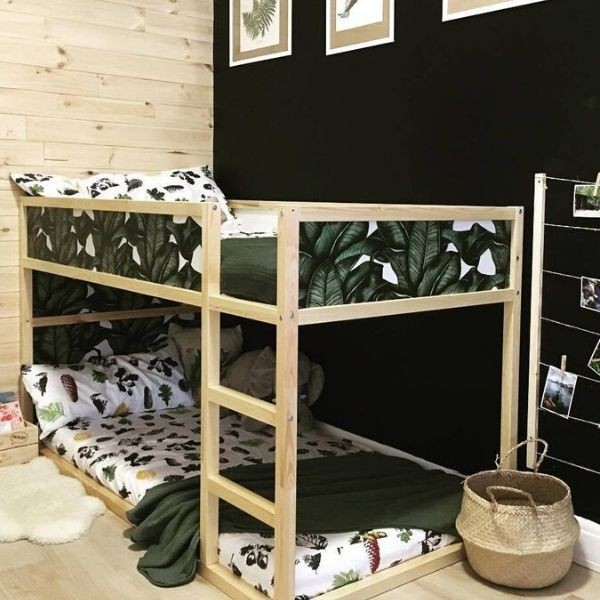 These are simple solutions made of wood. This model can be successfully used for one child, but they are also used in sibling room. It is worth adding that Ikea Kura is not only a bed, because it can also be a unique play area. Unfortunately, this series like most of the furniture of this manufacturer is in a minimalist style. As you know in the long run, this raw style can get a bit boring. Especially when it comes to solutions dedicated to the youngest. Therefore, it is worth trying to modify the space in which the youngest are staying from time to time. This does not always have to be associated with high costs, because there are specific ways to do it in a budget way. This category includes, for example, Ikea Kura Bed furniture decals, which allow you to change easily the visual perception of the furniture.
Until now, a banal bed will become a unique arrangement in a few minutes. What's more, the key features of furniture, namely their functionality and adaptation to the volume of our apartments, lose nothing on such a modification. Our range of stickers dedicated to Ikea products includes a variety of motifs that match the design of the room with a bed. Our
Ikea Kura Bed furniture decals
focus on floristic,
tropical
, geometric and
animal themes
. In a word, these are positive design elements that fantastically harmonize with the arrangement of our space chosen by us. All you have to do is take the chosen motif and apply it on the furniture. This procedure is extremely simple and you do not need to use the services of a specialist.