Glass prints - animals
Short description: Glass animal graphics are a proposition for lovers of all living creatures. You will find birds soaring in the sky, horses rushing with the wind, wild animals, but also familiar dogs and cats. They will work well in any room - from the bathroom to the bedroom or living room.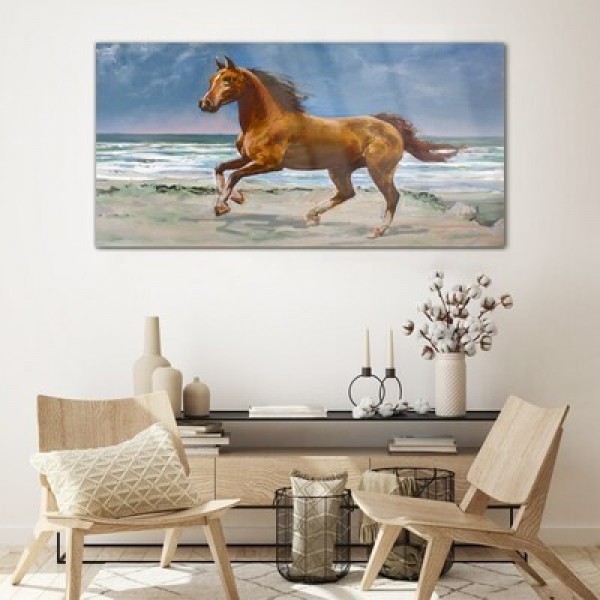 Paintings with animals
Whatever is associated with nature has a positive effect on us. That is why animals are perfect as a theme for home decorations. If you are a fan of timeless motifs, this proposal will appeal to you. Animal pictures on glass can be successfully hung in your living room, study, as well as your child's room.
They do not get boring. At the same time, they easily fit into the already existing interior design. Check out our patterns, and decide whether you like fish, birds, or wild animals. Cats or dogs are a real treat for lovers of these types of animals. We have many graphics in a minimalist style which in a subtle way emphasize the character of the interior, as well as your personality.
Also, check animal images on canvas.