Clouds wallpapers
Is there a better way to create an atmosphere than the atmosphere itself? From a wall mural with dark, dramatic clouds that berate the earth and keep its subjects in harmony with the threat of thunderstorms and lightning strikes, to delicate, blurred clouds gushing sweetness and light like foams. You can find it all among our cloud wallpape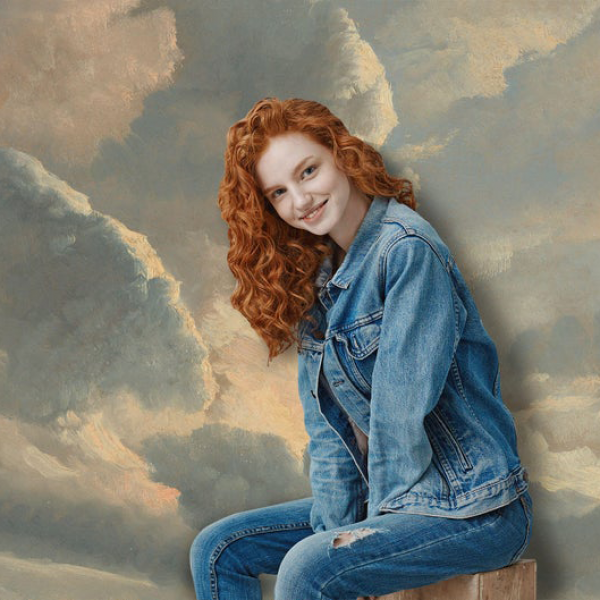 Art deco
Colonial
Abstract
Retro
French
Japanese
Rustic
Country
Contemporary
Industrial
see all
Glamour
Eclectic
Boho
Victorian
Oriental
Classic
Scandinavian
Minimalist
Provencal
Shabby Chic
Vintage
Modern
Outside the blue sky...
Perhaps choose a single wallpaper with the image of a lonely cloud that is looking for contemplation of uniqueness or you will choose a wallpaper with a view of the whole sky and you will look for hidden objects within the cumulus nimbostratus. However, no matter what you decide to sit back and relax thanks to our collection of cloud and sky wallpapers, picturesque patterns that will bring you into a zen atmosphere with blue summer sky and fluffy white clouds or an idyllic sunset sky filled with orange, purple and red shades. Our wallpaper with a cloud theme will add the perfect decorative wall in the bedroom, quiet bathroom or spa room, and even decorate the children's room, creating the perfect background, while your little one will drift into a restful dream.
Bring peace and harmony with this cloud wallpaper
Our wallpapers will add a touch of color and will blend in perfectly with any type of decor. You can use our botanical wall murals on the original and innovative self-adhesive canvas, which we call MagicStick technology. If you are looking for an easy solution that will change the appearance of the walls and the decor of the room, then you are in the right place! Our wall murals and wallpapers are extremely easy to install and can be easily removed if needed.