Canvas prints - fruits
Fruit is a theme that is pleasant to the eyes and brings to mind positive associations. Images with fruit can be found in classical and contemporary paintings. Reach for graphics with juicy oranges, apples from the autumn harvest, or fruits that have not yet been picked from bushes or trees.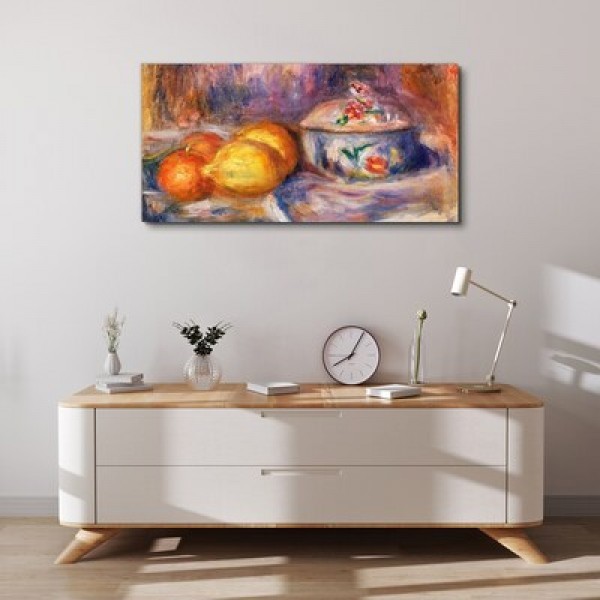 Modern paintings - fruits
Still life with fruit is an interesting proposition not only for the kitchen and dining room; although, it will certainly find its place there first of all. Great painters have often taken up this theme transferring it in a style close to their own. Completely different fruit images can be seen in the works of Van Gogh or Monet. The play with light and shadow, the use of colors, the faithful representation of details, or just playing with reality - we can see so many different approaches.
Fruit painting for the kitchen
Fruit painting for the kitchen is the choice that is timeless. It also works well in a dining room or a living room connected to it. You will find juicy colors and subdued shades, so it's easy to find a painting that best suits your home. Fruits on the table is a frequent motif in artists, but you will see how many different proposals can be found in each of them. The prints are made on canvas stretched over a frame - all with a minimalist finish. This gives you decorative possibilities which can be matched both with a modern interior and with the one in a traditional style.
Also, check the fruit images on glass.