Canvas prints - landscapes
We have a huge selection of wall decor with beautiful landscapes as the main theme. If you are looking for a painting that will bring natural motifs into your interior and help you relax, this is a proposal just for you. See how many different themes we have prepared for you in our galleries.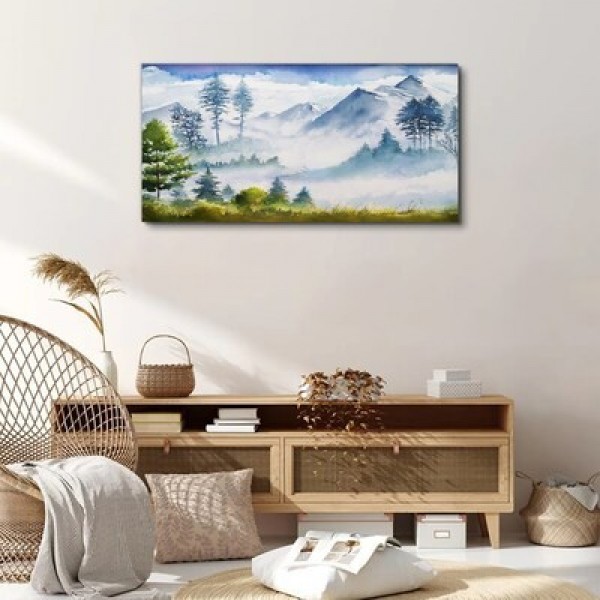 Canvas prints - landscapes
Wall pictures - landscapes
The subject matter related to landscapes is so wide that we decided to divide it into several categories. This way you can get a better idea of what is available in our store. There are majestic mountains, rushing streams and peaceful rivers, forests depicted in different seasons of the year, fields and meadows, the sea with foamy waves and calm water, lakes, countryside views, and bustling cities. Thanks to the fact that the landscape prints are so wide, you have a chance to find the one which will perfectly fit your needs and taste.
We have opted for stylish and elegant graphics that are perfectly reflected in the highest quality prints. The landscapes have exactly the same colors as in the original because the images printed on canvas very well reflect the details that are included in them. They are very similar to traditional painting; although, they do not have the typical frame.
Modern paintings - landscapes in your home
See how various effects can be achieved with a landscape painting. Depending on the chosen motif, it will be perfect for a living room, children's room, or bedroom. Often, water motifs are used in bathrooms or bathing salons. Landscape with subdued colors is a good choice for the bedroom because that is where we look for silence and try to relax after a tiring day.
In the living room, where we are usually active and meet other household members, you can choose something more expressive. However, if you are looking for a neutral background for more dynamic additions in the interior, we offer various landscapes with a neutral expression. Graphics, in which only pen or pencil is used, are perfect here, so that the attention is drawn primarily to the subject of work, not the form.