Ikea Malm decals
Lots of people in their home have furniture from IKEA the Swedish manufacturer. It is not surprising, because they are valued for their functionality, simplicity and low price. However, you have to remember that if you want to give the interior an original expression, it can be difficult. The furniture of this brand is loved and hated at the same time, and to make it even more interesting for the same thing.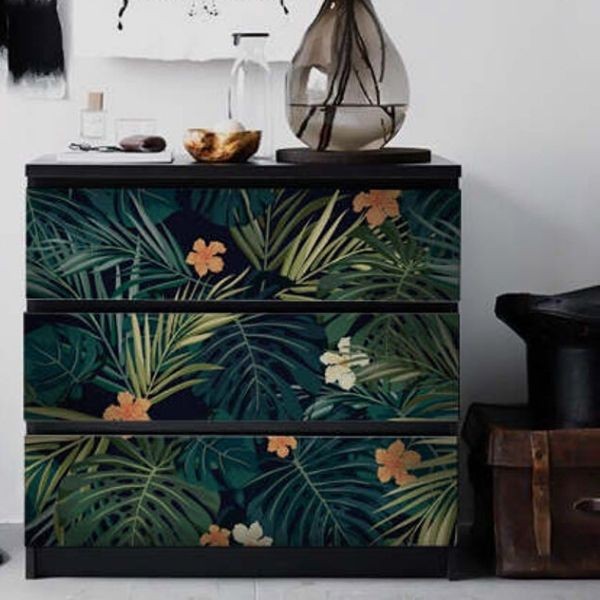 It is commonly said that the furniture of this brand is tape produced, which often makes them almost banal and boring. Fortunately, it doesn't have to be this way. Thus, if you do not want to fall into the mediocrity, but at the same time not to give up these affordable furniture, we can use a trick. Ikea Malm furniture decals, i.e. a special collection adapted to the Malm furniture series from the Ikea offer. Having them at our disposal very easily, we can give our furniture an individual style, which will contribute to a more attractive appearance of our interiors. With our stickers in just a few moments everyone has a chance to give a completely new expression to the cabinet, bookshelves or dresser. The wide range of motifs available for selection means that our Ikea Malm furniture decals will work well on furniture that matches a wide range of interiors.
What's more, their style will appeal to the most demanding people. Another advantage of our stickers is that they can be cleaned in a banal way. In addition, the installation method should not be a problem for anyone, so anyone can do it in a few moments. It should also be emphasized that no bulges or air bubbles are formed when they are applied. Thus, everything runs smoothly and without obstacles. All you have to do is to use our stickers and the piece of furniture will start to take on an individual character. Everyone interested can choose from floral, abstract or geometric motifs. Our furniture Ikea Malm decals are perfect for anyone who wants a quick change of their interior in order to change it by giving a new dimension to their furniture.