Glass prints - nature
Modern paintings with nature can draw from the work of the most famous painters while presenting their works printed on glass. It is a way to combine tradition and present times. They are perfect as decoration of apartments as well as commercial spaces or offices.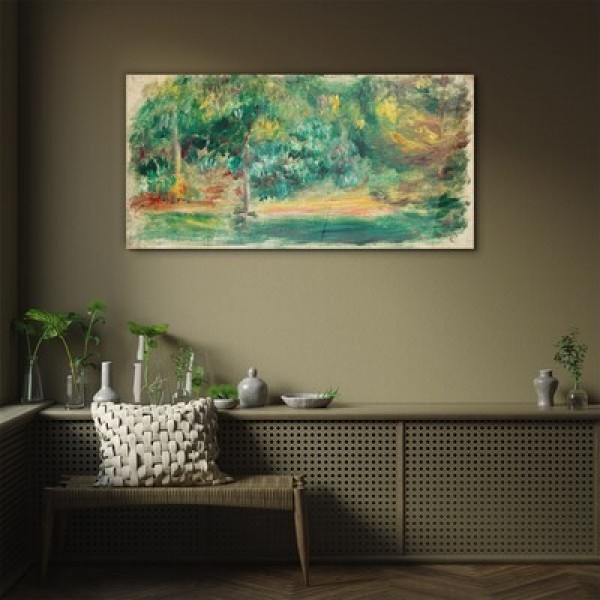 Nature - glass pictures
Any motif related to nature is timeless, after all, nature does not go out of fashion either. Especially, in times when so many spheres of our life are connected with the city, we appreciate any manifestation of nature in our lives. By surrounding ourselves with plants, we can create a pleasant atmosphere at home, both for our senses and mental hygiene. The same is with decorations. Any natural sights, details, botanical motifs, or animals, positively affect the inhabitants and bring a positive atmosphere. You have many options to choose from. Among others, we reach for famous paintings. Nature is often a background for depicted situations, characters, or events. We also have less known works that will decorate your living room, bedroom, or kitchen. Nature glass pictures fit in modern minimalism and classic decor.
Therefore, you are able to find the pattern which in terms of color and theme will best suit your interior.
Paintings with landscapes
Glass paintings with natural motifs are also an interesting option for children's rooms. A toddler will not grow out of such a theme after a few years, and at the same time he or she will constantly discover new details and inspiring fragments in the painting. If you want his senses to develop even more, reach for graphics with contrasting details. It will stimulate the toddler's eyesight from the very first days of his life! This way he will not only develop, but also start a fascinating adventure with art!
Also, check nature images on canvas.