Contour wallpapers
Renovation is a huge expense, but there are many other ways to renovate an interior quickly and cheaply. Self-adhesive wallpapers can become an ideal solution, thanks to which the room will definitely change beyond recognition. Many interior designers see wallpapers as a breakthrough design element that can become a great background for any arrangement or the main, bold, expressive ornament.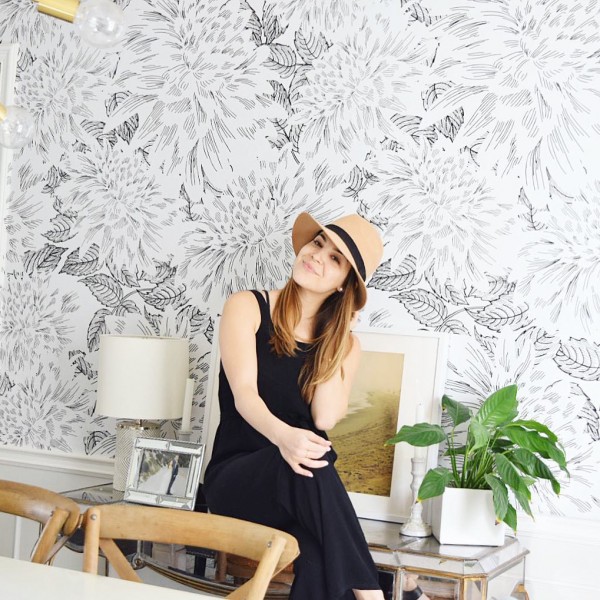 Modern
Industrial
Art deco
Abstract
Provencal
Scandinavian
Vintage
Wall murals with a charming birch effect
If you are just standing before choosing the right motive for your room, but you are overwhelmed by the number of patterns and colors of these wall decorations, then pay attention to the
removable contour wallpapers
. This decorative element inspires and stimulates creativity! Thanks to them you can create the perfect interior you want. This innovative decoration will help you realize any idea on the wall, and thus create a unique atmosphere in your own home comfort. Bet on originality during the metamorphosis of your home. Your
living room
,
kitchen
,
bedroom
, hallway or office will gain a unique character thanks to interesting and diverse motifs. Our patterns in the collection,
peel and stick contour wallpapers, are fantastic black and white graphics
. Here you will find eye-catching flowers, intriguing
geometric motifs
or funny illustrations just right for a
children's room
.
High-quality, durable wall decorations
Get ready to go outside the comfort zone thanks to our contour wallpapers collection and give your space a new, attractive look. See how easily and quickly you can transform any room into the space of your dreams. The practical advantages of self-adhesive wallpapers from the removable contour wall murals collection are waterproof, durability and ease to install, making them ideal candidates for frequently used rooms. Our wallpapers are made of an innovative material that allows them to be applied and peeled multiple times. The result is that they easily come off the wall without tearing or destroying and also damaging the surface of the wall. Choose the perfect peel and stick contour wallpaper pattern that will harmoniously fit into your interior, thereby wonderfully emphasizing the individual character of the entire home.