Tile decals
Are you bored of uniform tiles in the kitchen or bathroom? Are you fed up with one-color interior? You just found something that will change your apartment! Tile stickers. Perfect for both the kitchen and the bathroom - waterproof and easy to install. In a few moments you can rearrange your space without any work and big money!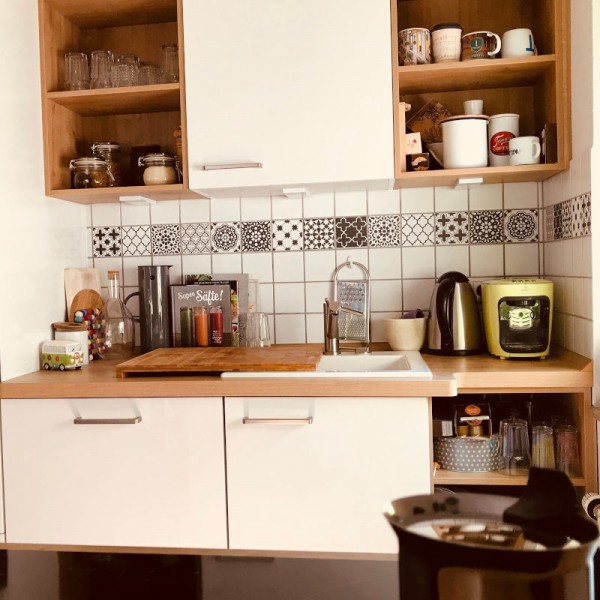 Tile decals - in every color and pattern
In our offer you will find amazing stickers in every color and pattern! We offer oriental designs in a wide range of colors. Among them you will find inspiration from Morocco or India. Thanks to them you will create beautiful boho style mosaics that will wonderfully complement feminine interiors. On the other hand, stickers with ethnographic designs - Anglo-Saxon, Slavic or Indian - will work great in rooms in a country style, where they will bring to mind past times. In contrast, geometric stickers in contrasting black and white colors will perfectly match minimalist and modern interiors, giving them a unique look and a feisty character.
Tile decals - an investment for years
Our tile stickers will prove to be an ideal replacement for labor-intensive renovation! In a few moments you will refresh your interior without having to hire a specialist. Our stickers are waterproof, so you can easily install them in both the kitchen and bathroom. Available in various sizes, they will fit any type of tile. They also do not require specialized adhesives or equipment. Just stick them on the tiles and enjoy the amazing effect! And the modern MagicStick technology allows you to peel them off at any time and move them to another place! Thanks to this, you will never get bored! Do not wait, order them today.