Canvas prints with fields and meadows
Nature has always inspired painters. A view with fields and meadows can be the main subject of paintings, but also serves as a background for scenes with people or animals. In our gallery you will see a selection of landscapes in which blooming fields play the main role. Shades of greens, browns, and many colors of flowers make us want to run barefoot on a meadow!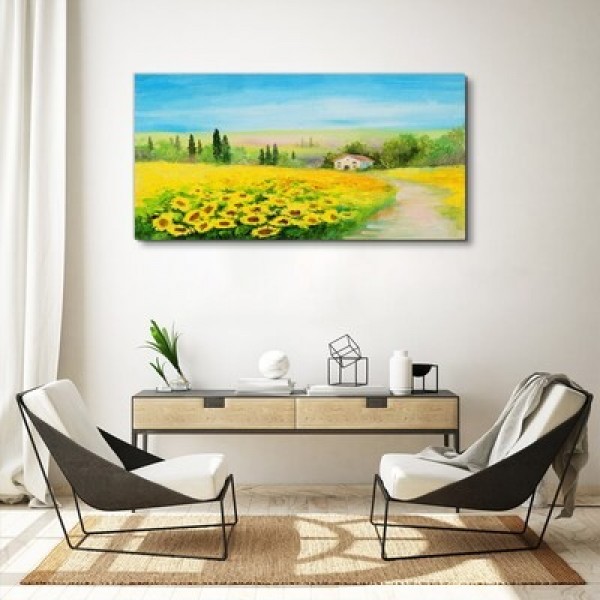 Canvas prints with fields and meadows
A meadow at your fingertips
Printed pictures with a meadow are one of those propositions from our store which will fit every interior. Just reach for a style which best fits the character of your home. It can be an impressionistic landscape full of mixed colors, patches of light, and patterns. On the other hand, it is minimalist graphics with sparing use of colors and symbolically marked blades of grass and flower petals. If you want to achieve an effect similar to the original, we recommend paintings on canvas.
Nature in your interior
Meadows are incredibly juicy and hard to distinguish from the original version painted with a brush on canvas. This is because we offer very high quality prints in which all the colors are perfectly reproduced. The canvas is stretched over a wooden stretcher bar. Thanks to this the final look is extremely light and modern. The painting looks very well from the sides and perspective because of the printed sides. Finished paintings presenting motifs of meadows and fields are deprived of a traditional frame, thanks to which they get rid of a "heavy", traditional character.
Also, check glass prints with a meadow motif.