Scandinavian stair decals
We value various modifications that can be made in a short time. This is not surprising in any way, because it is a sign of the times. We lived quickly and we often lack time for ourselves after an exhausting day. Thus, no one in such a state thinks about deciding on multi-day interior design changes. Fortunately, there is a solution to this situation, because you only need to reach for Scandinavian style stair decals.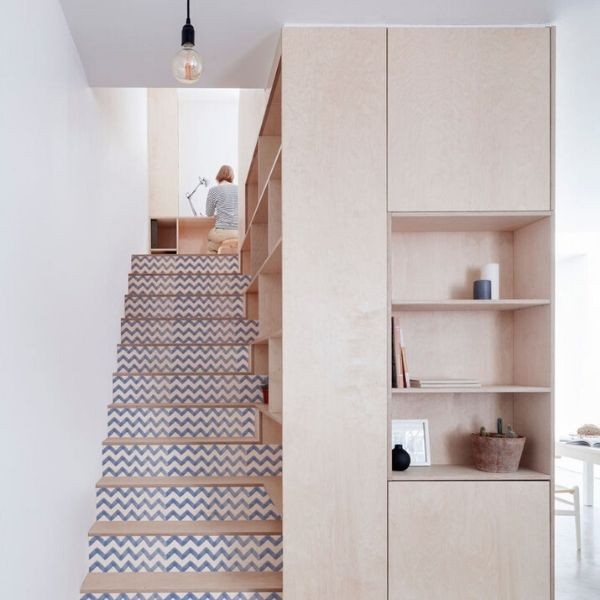 Scandinavian
[results: 1]
Scandinavian stair decals
This solution is a really fantastic way that guarantees that the arrangement is changed in a pleasant and fast way. Using the above solution, we can immediately refresh the staircase or becorridor. It can be difficult to visualize for many people, because in the end how can something be changed in the finished stairs? Meanwhile, the veneer motif chosen by us will complement the new quality. Therefore, it is worth getting interested in what Scandinavian style stair decals can offer us. These types of decorations are a unique accent that will give a new dimension to space. As it is commonly known, the Scandinavian style is characterized by simplicity and functionality. Its frequent motive is internal stairs, which play a practical role in it. Often stairs in this style do not have too many decorations.
Therefore, wanting to keep them in an arrangement based on this style, we cannot choose too flashy veneers for them. They must eventually harmonize with the functionality of this element of the interior. Very often, therefore, Scandinavian style stair decals are characterized by using a small number of colors, which gives the subdued look to the whole. So let's take a look at the motifs in this style available in our offer. Certainly, among them every supporter of minimalism in the Scandinavian version will find something for themselves. In addition, their application will not be a big problem and you can do it on your own. It should not take too much time. Stair stickers are a fantastic way to refresh the stairs. This kind of change can take place at any time and it won't cost us much time or finances.