Roller blinds for window & door
Elevate Your Interiors with Coloray Roller Blinds
Experience the perfect blend of elegance and functionality with our diverse range of roller blinds. Opt for modern designs to infuse contemporary style or choose blackout blinds for optimal light control. Crafted with care, our fabric roller blinds offer both durability and chic aesthetics. If you're on the hunt for a unique touch, our exclusive printed roller blinds are sure to captivate. With Coloray, transform every window into a design masterpiece.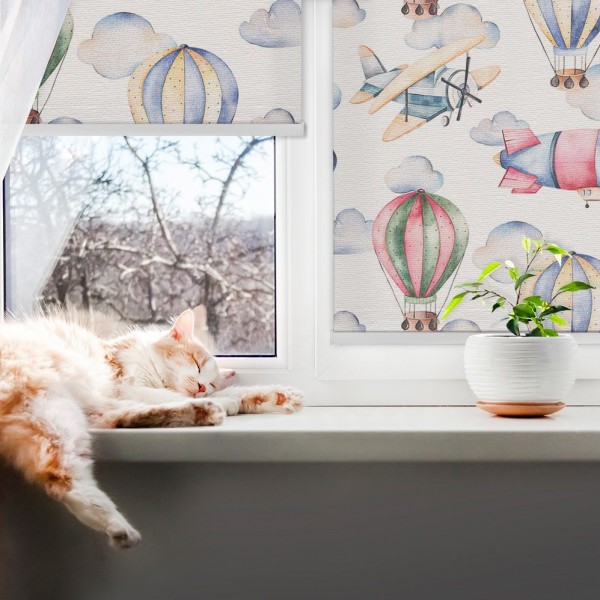 Roller blinds for window & door
Elevate Your Interiors with Coloray Roller Blinds
In the world of interior design, the choice of window treatments plays an integral role in enhancing aesthetics and functionality. One such treatment that has gained massive popularity is the roller blind. Specifically designed for windows, the coloray's roller blind is not just any window blind; it's a combination of style, utility, and sophistication.
Blackout Roller Blinds
Stepping into the realm of blackout roller blinds, they are the perfect solution for those looking for room darkening effects. Whether you're seeking a blackout roller blind for your kitchen window or considering a more extensive roller blind for a large window, these blinds guarantee optimal darkness. Ideal for bedroom and office windows, these blinds ensure privacy and block out unwanted sunlight, creating a serene environment. If you have a modern décor, the modern roller blind variants can complement your space impeccably. What's more, the fabric used in these blinds is designed to reflect the sun's rays, ensuring the room stays cool during hot days.
Standard Roller Blinds
On the flip side, if you desire a gentle cascade of sunlight to illuminate your space, daylight roller blinds are your go-to. Suitable for kitchen windows or door windows, these blinds gently filter the sunlight, creating a cozy ambiance. Their versatile design means they can be used as door roller blinds or even roller blinds for bathroom windows. With options ranging from fabric roller blinds to printed roller blinds for windows, they offer a myriad of design possibilities.
To sum it up, roller blinds, be it blackout or standard, serve as an excellent choice for every window need. Whether you're looking to dress up your office window, bedroom window, or even door windows, these blinds promise durability, style, and unmatched functionality. Choose the best roller blind for your window and redefine your living spaces with elegance and flair.