Ikea furniture decals
IKEA is the largest furniture company in the world. Her furniture can be found in almost every Polish home. They are simple, elegant and fit into any interior. However, what to do when we get bored? Change their appearance! With our stickers ideally suited to the dimensions of IKEA furniture, do it in a few moments without unnecessary dirt and equipment!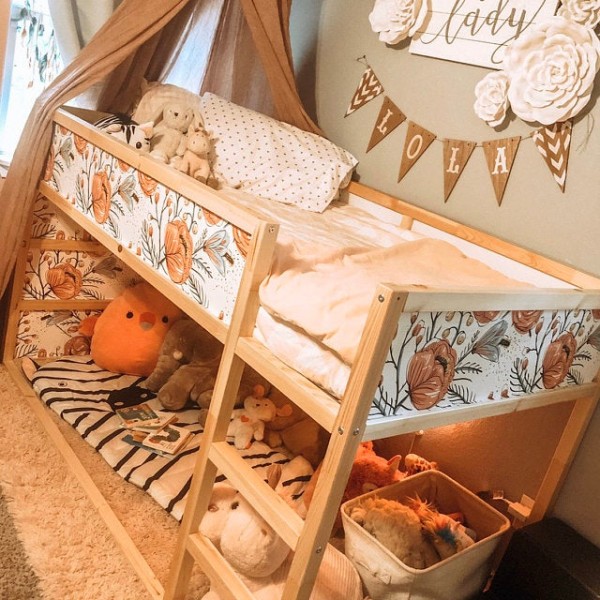 IKEA chest of drawers stickers
IKEA chests of drawers are functional and durable, and easily fit into any apartment. However, if you do not want it to look like any other, you can match it with our stickers to your style. We offer stickers for IKEA chests of drawers in both floral and geometric patterns, as well as in light and dark tones, thanks to which you will be able to choose them to your preferences. You can choose between stickers with repeating patterns and stickers that merge into one particular pattern. This way you can create a unique interior that expresses all your tastes. These stickers do not require additional glue or high manual skills, so in a few moments you will change your surroundings. You can also choose stickers in the MagicStick system and move them to another place whenever you want!
IKEA children's furniture stickers
We also offer unique IKEA stickers for children's furniture that will change the room of every child and make it turn into a fairy-tale place. These stickers have unique, delicate patterns and pastel colors, thanks to which this room will become even more cozy and every child will be delighted. Charming fairy-tale characters will suit both boys and girls, and floral patterns in a few minutes will create a unique jungle that will absorb every toddler! Therefore, do not hesitate and order amazing IKEA furniture stickers today and change your interior!