Tropical canvas prints
If you are interested in tropical plants, paintings from our collection will surely interest you. We placed here various prints and reproductions of paintings which show the abundance of plants that are rarely seen in our latitude. They will allow you to bring to your home an atmosphere straight from the equatorial forest.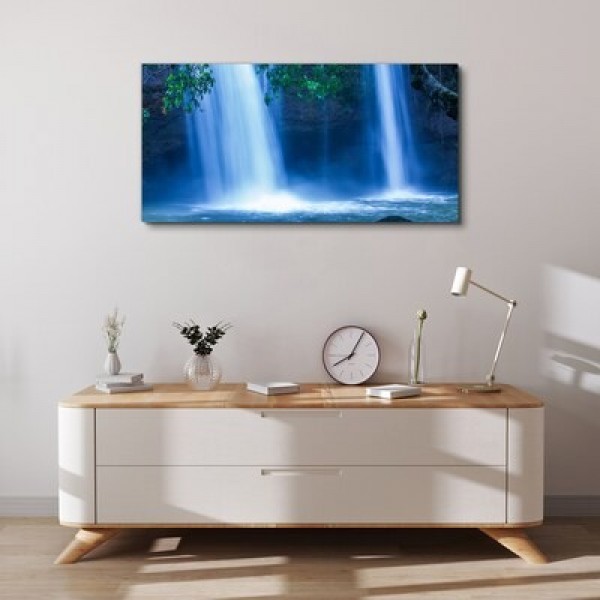 Tropical paintings on canvas
Check and see how interesting suggestions are within your reach. We have a diverse collection of designs that represent different styles. There are modern graphics with monstera leaves and paintings with impressionistic landscapes. Their common thing is that they are associated with travel and exoticism which tempts with its diversity transferred to paintings. Tropical leaves, towering trees, and amazing flowers - all this is waiting for you in the offer of our store. Note that such a wall decoration will look great in an interior with a minimalist design, as well as in an eclectic space which is full of various forms and colors.
Tropical interiors
An exotic painting will successfully decorate a bathroom, living room, and a youth room. Plant motifs are timeless, so they neither go out of fashion nor get boring after a short time. Wondering what image to choose? A tropical forest with animals hidden among leaves and branches is a perfect proposal for a room of a young resident. It looks not only beautiful, but it can also have an educational value. If you are looking for a distinctive decoration, reach for graphics in contrasting, intense colors.