Canvas prints - Vasily Kandinsky
Wassily Kandinsky was a Russian painter who was born in Russia, but his work ran far beyond that country's borders. Not only did he create abstract works, but he was also one of the founders and representatives of this trend. In our gallery you can find well-known paintings by Wassily Kandinsky as well as less popular works that are perfect as home decoration.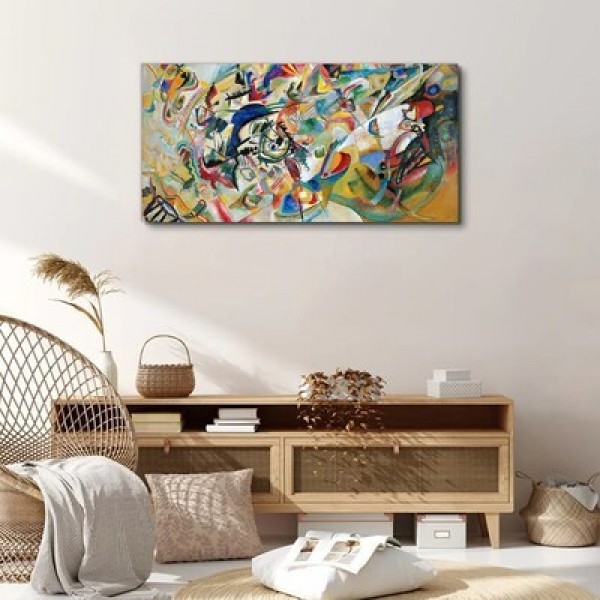 Vasily Kandinsky
[results: 9]
Canvas prints - Vasily Kandinsky
Reproductions of works - Kandinsky
In our offer we present printed images that are diverse. That is why we reach for various styles and artists from different epochs. Therefore, we could not miss Kandinsky, who was a precursor of abstractionism. Although his roots are Russian, he spent most of his life in Western Europe. He died in France, whose citizenship he received a few years before his death. In our gallery you will see colorful and imaginative paintings. Wassily Kandinsky reached for intense colors, contrasting connections, and put on a lot of geometric details. In one word, it is difficult to pass by his works indifferently.
Give your interior an unique character - bet on work reproductions by Wassily Kandinsky
If you are looking for a spectacular decoration for your living room or you want to give your interior a new expression, the most famous paintings by this artist will certainly be a hit. Reproductions of paintings with canvas prints are a modern and tasteful form of wall decoration. These are paintings with canvas stretched on a frame (stretcher bars) without classical framing. Thus, there is a perfect combination of tradition and modernity. See the proposals of Kandinsky's works that we have prepared for you, and check which one works best in your imagination.
Also, check Kandinsky's reproductions on glass.