Glass prints - flowers
Flowers can have various expressions depending on the artist's style, and the way he interprets reality. Thus, flower glass paintings present both lush colorful meadows and still life with sparse decorations. In our gallery you will find famous paintings and less known graphics.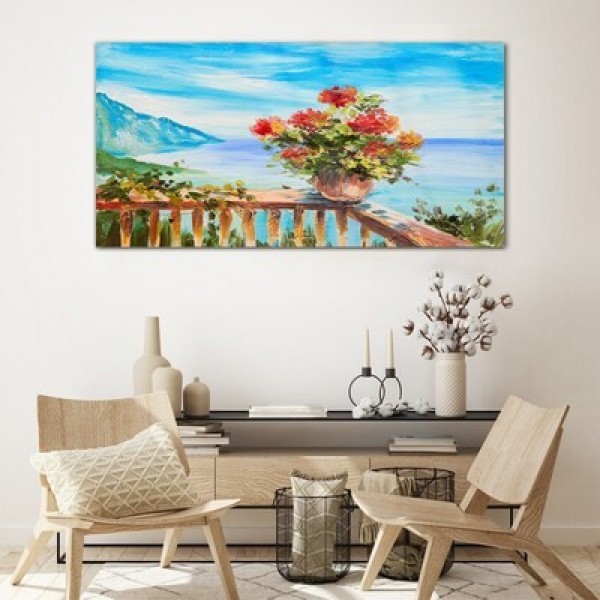 Floral motifs in wall decorations
Probably, the most famous painting work where flowers play the main role is Van Gogh's "Sunflowers". However, you have many more options to choose from if you are interested in a floral painting on glass. Flowers can dominate the interior, or subtly emphasize its style and arrangement.
Thanks to this, they will find their place in any room. They are willingly chosen not only for the living room, but also for the bedroom where calm motifs serve to relax and rest.