Glass prints - landscapes
Images printed on glass with a landscape motif are a proposal for lovers of nature and its various manifestations. You can enjoy walks in the woods, or simply contemplate its view in the comfort of your home. We have prepared a variety of proposals, among which you will find the one that steals your heart.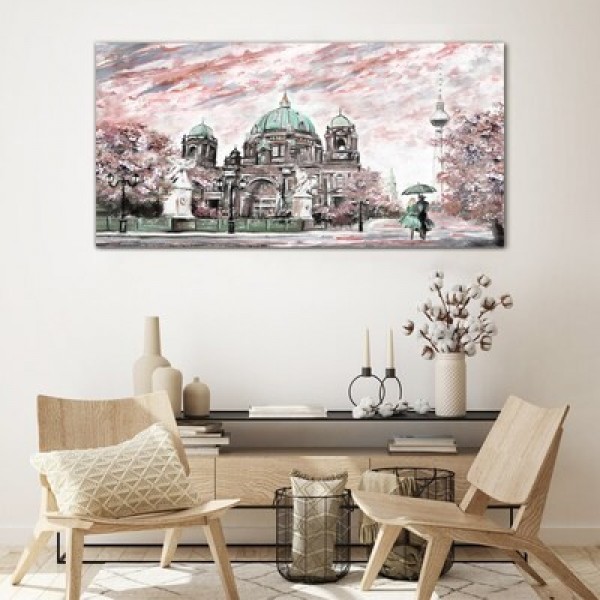 Glass prints - landscapes
Beautiful landscapes in interiors
It is not necessary to go on a mountain trail, or plan a trip to the seaside, to feel that amazing atmosphere. Check and see our wall paintings proposals. The landscapes are sometimes incredibly realistic, other times presented in a very symbolic way. In our collection, we have made sure that you will find landscapes of the most famous painters, as well as less known artists. Sometimes, you will see spectacular views of mountain peaks, waterfalls, and even cities. Other times, our pictures are very intimate frames of meandering rivers, animals inhabiting the nooks, and crannies of nature, or rural views showing ordinary life. Certainly, these themes work for most interiors because they are incredibly diverse. You can match it to modern minimalism, as well as to a classic arrangement with traditional decorations.
Versatile images - landscapes
Landscape printing is characterized by high resolution, so you get an image with perfectly rendered colors and details clearly visible. You can be sure that they will enjoy your eyes for a long time. Beautiful landscapes can be hung on the wall in the living room, study, bedroom, and in the space associated with the preparation and eating of meals. They are timeless, and you will surely find a way to arrange such a painting in no time at all.
A landscape can also be used in a children's room, especially if you want to go for universal motifs. See our suggestions and get inspired to decorate your own interior.
Also, check out landscape prints on canvas.