Animals wallpapers
Regardless of the interior style, our wallpapers will add an element of surprise and a spectacular look to each of them. Living rooms, bedrooms, dining rooms and even corridors gain new life thanks to beautiful and unique designs. Are you looking for the perfect theme for your home? Get inspired with the world of nature with us! Browse our extensive collection of peel and stick ANIMALS wallpapers to see how to decorate a house according to your own style and taste.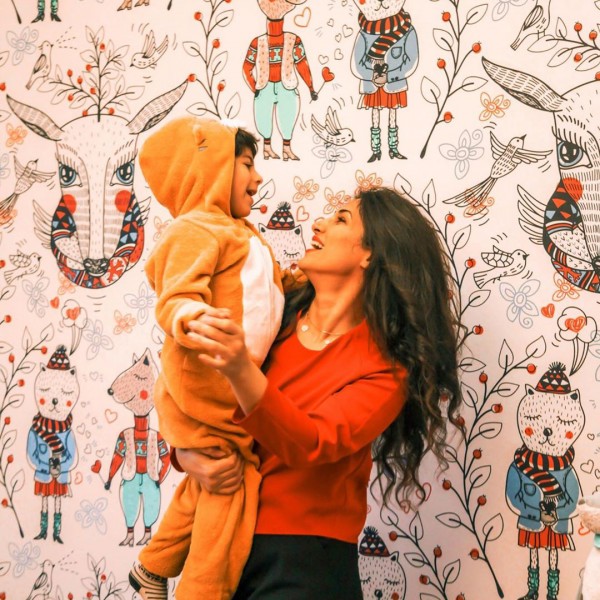 Eclectic
Provencal
French
Baroque
Ethnic
Japanese
Shabby Chic
Minimalist
Retro
Modern
see all
Vintage
Colonial
English
Boho
Country
Scandinavian
Art deco
Classic
Abstract
Contemporary
Rustic
Oriental
Glamour
A wide range of colors and animal motifs of photo wallpapers
Wallpapers with animal motifs
more and more often decorate not only
children's rooms
, but also become a distinct and bold element of the
bedroom
,
living room
and
dining room
. In addition, many restaurants boast a wall with beautiful, exotic animals. Removable animals wallpapers and their wonderful animal patterns will allow you to introduce these natural inspirations to your interiors without travelling on an
African safari
! You can choose between bold and expressive patterns with loud leopards, crazy monkeys, dignified
elephants
, slender
giraffes
or fast
zebras
, and if you are looking for something calm in subtle shades then pay attention to the amazing forest, sea, migrating or paradise
birds
, shimmering with a whole range of colors.
The variety of colors and motifs of our self-adhesive animal wall murals will allow you to adapt their design to the arrangement of your interior.
Fast and easy wallpaper installation
Peel and stick animals wallpapers
make introducing the splendor and diversity of nature into the room quickly and easily
. Their versatility makes them an excellent choice for any room - from
modern
arrangements to
classic
and
romantic
living rooms and bedrooms. Thanks to its unique design - durable, waterproof material - you can be sure that the removable ANIMALS wall murals will not be crushed, torn or completely destroyed. ANIMALS wallpapers are also easy to assemble. The self-adhesive material allows you to peel off and stick the wallpaper repeatedly (without damaging the wall), so you can change the interior design whenever you feel like it. Thanks to the huge selection of self-adhesive wallpapers, stimulate your creativity and refresh your room in a smart and comfortable way.