Canvas prints - rivers
Landscapes with a river in the lead role are very diverse. In our gallery you will find calm rivers spilling over meadows and rough streams turning into waterfalls. If you like water motifs in your home decor, choose this type of the image. The river will bring to your interior an interesting look at this element.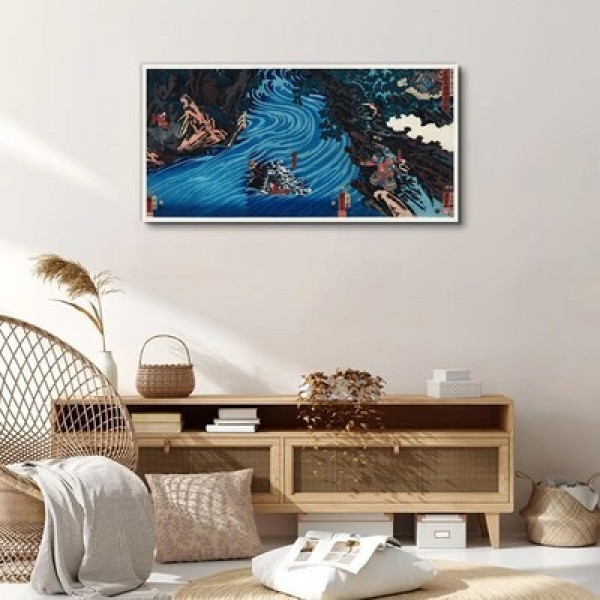 River theme in the home
The water theme is often used when decorating bathrooms, or bath areas. It naturally fits into such an interior regardless of the colour scheme. Nothing stands in the way of placing such an image in the living room or dining room. Waterfalls are very dynamic, calmly flowing rivers bring peace. You can also reach for a reproduction of the painting in which the river is only a background for the scene. You will find many interesting proposals - moments of everyday life and idyllic scenes of naked women immersing their bodies in water.
Relaxing paintings with a river
If you are passionate about art, but you care about modern wall decoration, this is a perfect proposal for you. Our reproductions of paintings are printed on canvas. Therefore, you get a classic painting, but in a version more suited to the contemporary design of your home. An additional advantage of our decorations is that they are easy to clean. They are perfect for decorating places such as bathrooms, kitchens, and children's rooms.