Canvas prints - Henri Matisse
Henri Matisse was a French painter who is the most famous representative of Fauvism. He lived and worked at the turn of the 20th century. Characteristic of his work is the use of contrasting colors and applying them over larger areas. He used to highlight the contours of things or figures to emphasize expression of his work.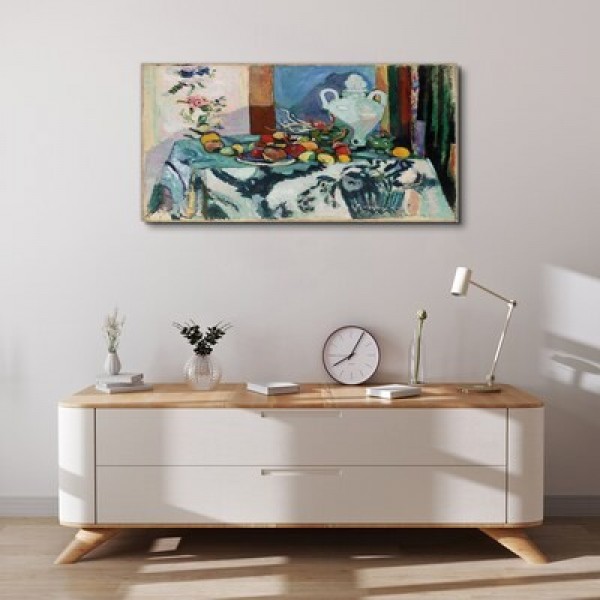 Henri Matisse
[results: 5]
Canvas prints - Henri Matisse
Reproductions of works by Henri Matisse
Following the work of this painter, you can see that its character changed during the artist's life. This is because, as a result of illness, he lost his dexterity, so he began to create collages cut out of paper. However, they also had the vibrant colors characteristic for the artist's earlier works. Among the Fauvists and precursors of this trend, the most significant figure turned out to be Henri Matisse. He created the paintings that have permanently entered the collection of the most famous works of art of the 20th century. The most recognizable is certainly "Dance" from 1910 and "Portrait of Madame Matisse" 1902.
Colors and durability of reproduction paintings on canvas
Lovers of more abstract designs will be happy with the artist's collages. Reproductions of Matisse paintings also work well in the rooms of the youngest inhabitants. If you are an art lover, and you are looking for a colorful decoration for your child's room, you will find many interesting proposals among reproductions of this artist. We create elegant and aesthetic prints on canvas. Due to their universal style, you have the possibility to match these paintings with your interior arrangement. In each case, the colors are faithful to the original, and the whole is very durable and retains its visual qualities for a very long time.
Also, check Henri Matisse reproductions on glass.