Canvas prints with dogs
Saying that a dog is man's most faithful friend is certainly true. They are animals that are usually treated like members of the family and find their special place in it. Paintings with dogs can be an interesting decoration of a four-legged lover's house, and people who like animal motifs.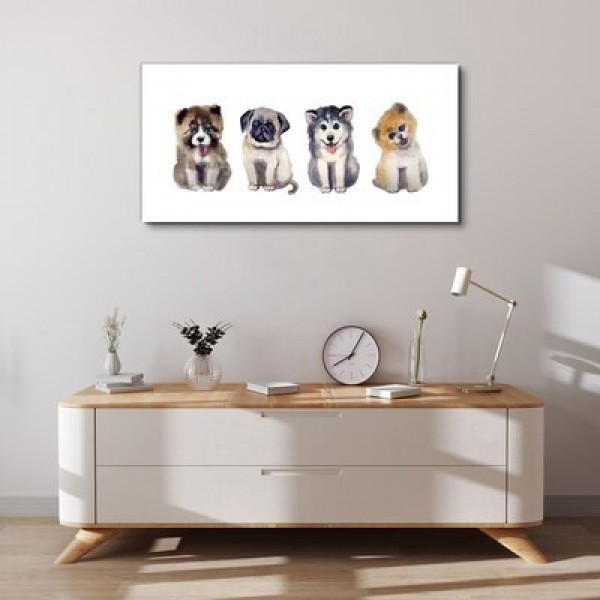 Dog in a painting - a universal motif
Dogs look very good in photographs, prints, and works of art. They can be depicted in motion or at the moment when they rest or observe their surroundings. These animals are often associated with spontaneity, joy, and unrestrained freedom. They find themselves perfectly surrounded by people, and they are their faithful companions. That's why paintings with dogs are so pleasant as the eye decoration in your home. They evoke positive emotions and somehow tell a lot about their owners.
High quality images of dogs
In our store we offer graphics printed on canvas. Thanks to this, the colors are perfectly reproduced, the prints are durable, and retain color saturation for a long period of time. The high quality of printing and material allows you to choose a picture perfectly suited to your needs and your interior arrangement. The dog in the picture actually fits every room - it can become a decoration of a child's room, living room, hallway, and study. It is also perfect for commercial spaces where animals are particularly important.
Also, check out the glass prints with dogs.