Chevron wallpapers
Chevron is an inverted V-shaped pattern. The word is usually used to refer to the type of architectural threshold or stamp or insignia used in military or police uniforms to denote the rank or length of service, sometimes also in heraldry and flag designs. Why not use it as a wallpaper pattern?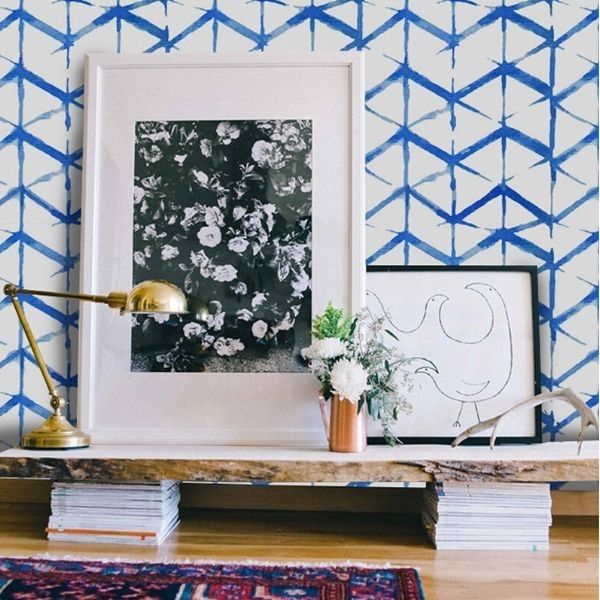 Country
Minimalist
Modern
Oriental
Scandinavian
Shabby Chic
Boho
Vintage
Ethnic
Colonial
see all
Art deco
Abstract
Retro
Classic
Contemporary
Eclectic
Subtle zigzags - great interior decoration
Chevron represents the roof of the house, derived from the French word "chevron" meaning rafter. It means protection. Chevronel, is a diminutive chevron and is much narrower. Chevrons can be stacked on top of each other or side by side at the same height, which is referred to as interwoven or stiffened. This symbol has been used for thousands of years and dates back to 1800 B.C. This is a common sign used in heraldry. It is also found on military and police badges and uniforms, representing the length of the given service. It was also an important sign for the Greek Spartans, this symbol was depicted on their shields as they marched into battle.
Use a chevron wall mural to change your interior
For the Celts, it was a sign of a warrior or hunter, representing the caves they used to protect and hunt. It is also said that the chevron represents the ups and downs that we encounter in life. That is why we chose it as one of our wallpaper themes. Because this is not just ordinary. Among our wallpapers you can find a variety of chevron representations that will suit any interior. Among them are both colored chevrons that will attract attention. Classic, delicate chevrons in subdued colors ideal for men's office or office, as well as chevrons in shades of gray, ideal for the Scandinavian style.