Watercolor wallpapers
Your walls need renovation? They lack the expressive accent? You've come to the right place! Among the many ways of decorating the interior, self-adhesive wallpapers are one of the easiest and fastest methods to give them a new, fresh look. If your walls seem bleak and average to you, thanks to our collection - removable watercolor wallpapers - you can quickly and easily renew them and give the whole room a modern and original look.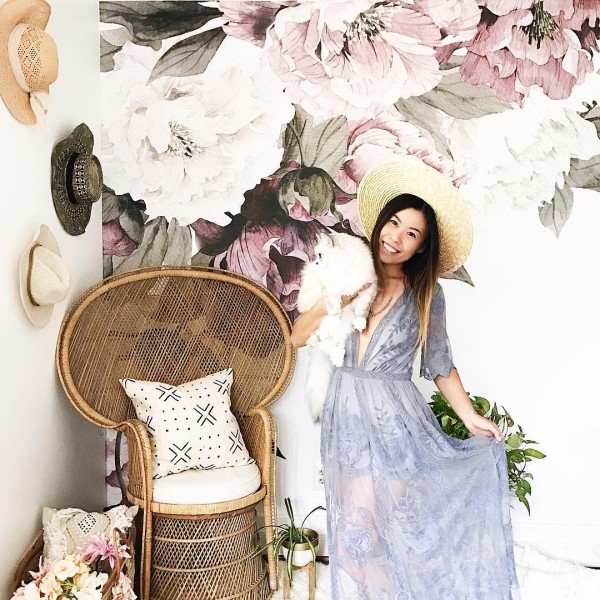 Oriental
Retro
Country
Art deco
Minimalist
Classic
Baroque
French
Abstract
Eclectic
see all
Victorian
Glamour
Rustic
Shabby Chic
English
Provencal
Scandinavian
Modern
Boho
Japanese
Ethnic
Contemporary
Industrial
Colonial
Vintage
Check how to create a relaxing mood
Our wide range of watercolor wall murals will create a relaxing and extravagant mood in every room
. Watercolors is an unusual, creative tool, thanks to which we can create an amazing arrangement that will attract the attention of household members and guests. In our collection you will find, among others,
abstract
, natural and geometric motifs
. Due to such a large selection, it will be easy to adapt the wallpaper pattern to the interior design. The decor in such an amazing style will inspire and ensure peace and a comfortable atmosphere.
Wallpapers with a watercolor motif will look great on the walls of the living room, bedroom, kitchen and children's room
.
Wall murals with a watercolor motif
They will also be an extraordinary wall decoration in a modern office or original restaurant. From a
minimalistic
monochrome
shade to vivid, colorful patterns,
peel and stick watercolor wallpapers will make the walls in your home look captivating at first sight
. They will give the walls a tasteful and designer look. Printed on the innovative, self-adhesive material, they will allow them to be repeatedly applied and peeled off, so you can change the look of your walls and rooms whenever you want. The highest print quality of
removable watercolor wallpapers
and attention to the detail when creating them will allow you to surround your space with an amazing, unique aura.