Canvas prints with horses
Wide symbolism of horses makes us very happy to decorate our interiors with their image. Paintings with horses bring to mind strength, energy, freedom, boldness, as well as sensuality, or fertility. Often a small decoration with subdued colors can introduce new energy into the space and its inhabitants.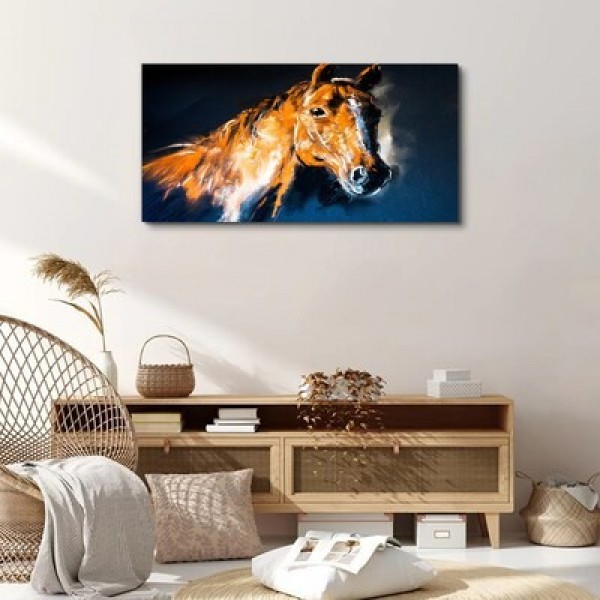 Canvas prints with horses
Images - galloping horses
Horses in a gallop look spectacular. The wind blows away the manes, moves the grass, and gives the impression that the horses are almost floating above the ground, barely touching it with their hooves. Such a motif certainly stimulates imagination, but also allows you to enjoy the reference to nature. The picture with a horse is a proposal not only for horse riding lovers. It will appeal to all those who like subtle home decorations but are filled with energy and dynamics.
Horse paintings on canvas - an interesting proposition for your wall arrangement
Images of horses, however, can also be more static. When they are not galloping, their posture shows how strong and dignified they are. You can get the impression that they are animals which perfectly merge with their surroundings. They are in their perfect place, that's why they look so beautiful among grasses, trees or other nature. A horse picture can hang in any type of space. It fits both the living room and the bedroom. It is also a universal theme for decorating an office, or a study.
Also, check out glass prints with horses.