Canvas prints with fish
How do fish paintings look in interiors? They certainly bring peace and harmony to them. Water motifs are interesting and stimulate the imagination of the home residents as well as their guests. Fish are directly connected with the element of water; therefore, their symbolism is very broad and considered in many contexts.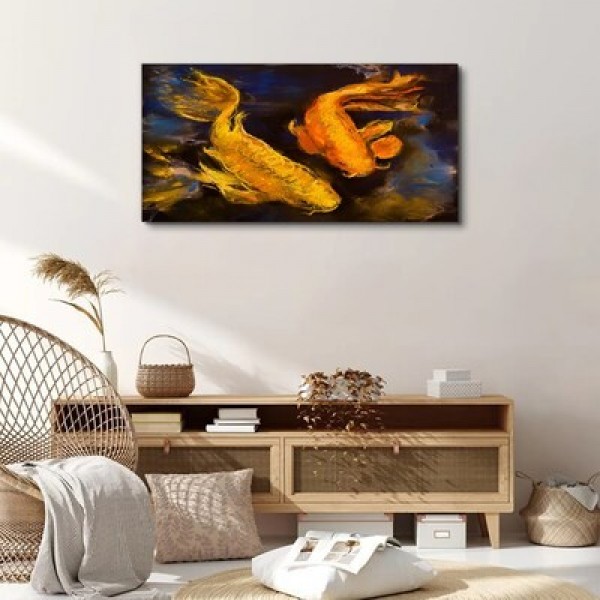 Fish - rich symbolism
Note that fish are present in many religions, myths, and beliefs. Goldfish, in turn, is the hero of fairy tales. The goldfish moral is important not only for children, but also for their parents. They are animals that are not associated with a particular personality type or emotion because they are linked to indifference. This is why they are an excellent subject for paintings. Fish will work well both in places where extremely impetuous people live, and in a house full of harmony and balance.
Paintings on canvas with fish - choose an original interior!
The motif of fish on canvas is a perfect background for other decorations in the house, while subtly introducing the element of water. It is a good idea to decorate a child's room, office, study, or bedroom. It will naturally fit into the arrangement of such an interior. Regardless of the room in which you will use canvas paintings with fish - for sure it will be a modern alternative to graphics in a classic frame. Therefore, fish images will perfectly fit into the decor of any interior.
Also, check fish images on glass.