Canvas prints - flowers
Flowers in the interior? We are positive! If you are interested in paintings for the living room, flowers are a hit. We have a variety of designs that range from subtle images painted with delicate brushstrokes to contrasting, bold color combinations that catch the eye and dominate the interior.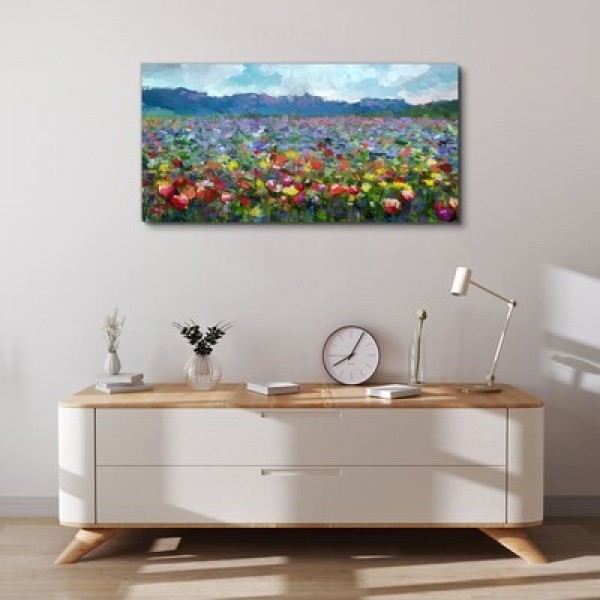 Paintings - flowers and floral compositions
Notice how diverse configurations of flowers are. Painters often composed still life where the main point of the composition were flowers in a vase or freely scattered on the table. Their meaning was often symbolic and combined with other elements in the painting or with the human figure. If you reach for a painting on canvas - flowers will harmonize beautifully with the surroundings in solid colors. In this way, they will become a dominant element of the interior design. Flower images are produced in high quality printing. You will be delighted with the reproduction of details and the intensity of colors - exactly the same as in the original design.
Bring a breath of fresh air - choose a beautiful flowers painting
Canvas paintings with flowers give a slightly more minimalistic and modern impression compared to traditional framed paintings. You decide which option is closer to the dominant aesthetics in your home. If necessary, we can help you with the selection of the image and its dimensions. An interesting option is combining several graphics or reproductions in a composition, so that they harmonize with each other, creating a home mini gallery. To avoid an excess of impressions, it is worth carefully choosing each picture and betting on a consistent color scheme and theme.
Check also glass prints with flowers.