Canvas prints - trees
Symbolism that trees carry is very rich. It can symbolize life, the union of heaven and earth, the changing of the seasons or eternal renewal. It is much richer than that. Paintings with trees from our collection depict these plants in different phases. There are autumn views, winter landscapes, and completely solitary trees.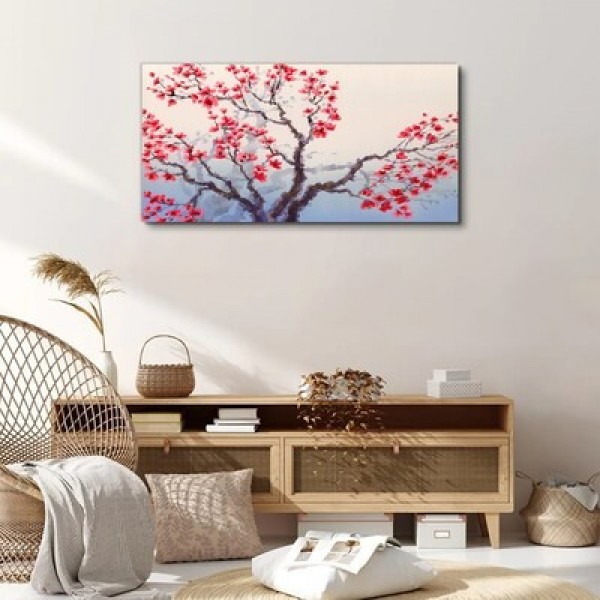 Trees and forests in home decor
You will find here a wide variety of paintings featuring both single trees and whole forests. If you are fascinated with changing seasons of the year, you will certainly like autumn landscapes with trees decorated with leaves in various colors. Maybe you are a fan of winter and you are looking for a wall decoration, which will remind you of pleasant moments spent on the slope, mountain trail, or by the frozen lake? Trees covered with snow are definitely something for you - in our collection we have included such pictures.
Trees are ambiguous and are an inseparable element of landscapes. You will find them in the works of the most famous masters of painting and graphic art. If you want to choose something minimalistic,choose a monochromatic drawing or a tree painting. Black and white graphics work well as decoration of many apartments. You can easily blend them into the interior where many colors have already been used. Paintings printed on canvas are characterized by a wealth of detail and perfect color reproduction, so it remains only to choose the graphic motif, which appeals to you the most and fits into your interior.