Daises wallpapers
Daisies are a permanent symbol of spring - they appear early and please the eye in every form. They also mean innocence, purity, a new beginning and true love. Therefore, daisies are inseparably connected with innocent babies and brides - it was from the daisies that the wreath of the bride was woven, which symbolized her purity and innocence.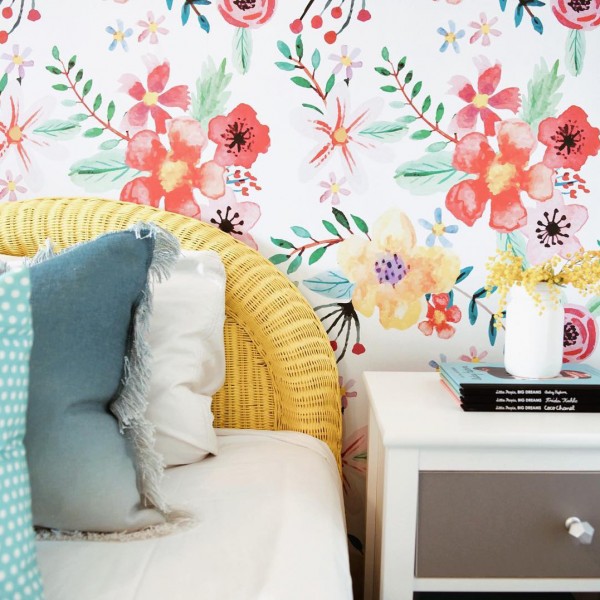 Shabby Chic
Colonial
Scandinavian
Oriental
Baroque
Country
Classic
Eclectic
Vintage
Abstract
see all
English
Boho
Minimalist
Retro
Ethnic
Modern
Contemporary
Japanese
Art deco
Provencal
French
Check what we have prepared for you
In our collection you can find a wide range of floral wallpapers, also with a daisy motif, which will work in any interior. We have delicate wallpaper in pastel colors, which in the children's room will acquire a new sense - they will not only decorate the space, but will also symbolize the innocence of the child. On the other hand, wallpapers with flowers presented naturally will be a great complement to any feminine space - a reading corner in the living room or study. In our assortment you can also find beautiful wallpapers with a floral motif in vintage style that will fit into the delicate English style full of femininity and delicacy. On the other hand, intense - black wallpapers with a bright ethnic motif - of Łowicz flowers will give the interior character and work great in interiors inspired by the culture of the ancient Slavs.
Vintage magical daisies wallpapers
Among our wallpapers you can find beautiful wallpapers with a repetitive motif that create unique patterns and introduce a delicate spring breath to any interior. However, you can decide on a bold step and choose a wallpaper with a floral meadow motif, which gives us an immeasurable sea of flowers from below and climbing into the hen goes into a delicate one-color composition. Creating the impression that we are in the middle of a forest glade filled with wildflowers, which will take us into a carefree time when we are not chased by obligations and outstanding matters.