Desk mats
Are you thinking of changing your desk just because of scratches? Are you looking for a new desk because your current desk is no longer visually appealing? If so, get to know our new product - Desk mats! Thanks to them, you will refresh the appearance of your equipment at a much lower cost!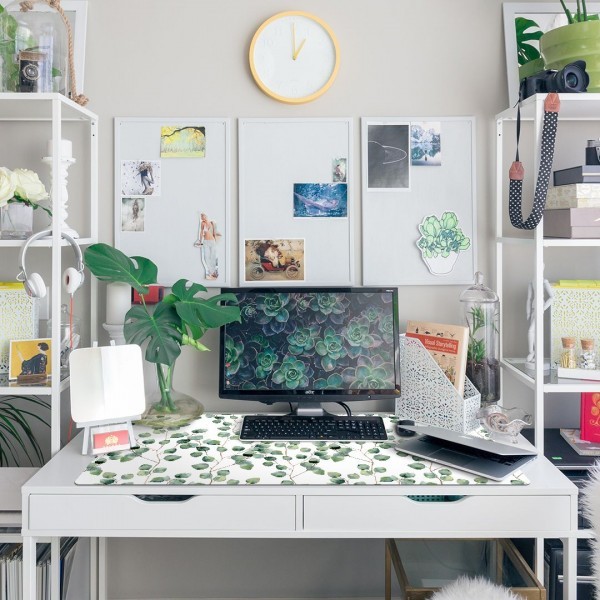 Desk mats - perfect surface protection
If you are looking for the perfect way to protect your desk with the right style, we have a great product for you. In our offer you will find many motifs and sizes tailored to each equipment. With our custom mat printing capabilities of the highest quality, your desk will look like never before! Keep it clean with a desk pad! Check our offer now!
Desk pads - what to look for?
Various things can be important for each customer choosing a desk protector. For one, it will be the price, color, and for others, for example: the opinion of other buyers, free delivery, courier shipping or warranty information. If you want to prevent damage to your table or desk, choose a mat that is durable, solid and highly abrasion-resistant. However, the desk mat, thanks to the multitude of patterns and colors, can also have a decorative function, and even express the style and character of the user - this is especially true for teenagers. For boys - a gaming desk mat can be attractive, for girls an elegant pink desk mat or a desk mat with a floral motif. The protective mat can be of a standard size or it can be ordered to size - then it is intended, for example, for the entire desk.