Damask wallpapers
Damascus fabric comes from Damascus, hence the textile product. Known for its intricate and reversible damask designs, it is valued for its originality. Traditionally, Damascus fabric was made of silk, cotton or wool, but now synthetic damask strands are also available.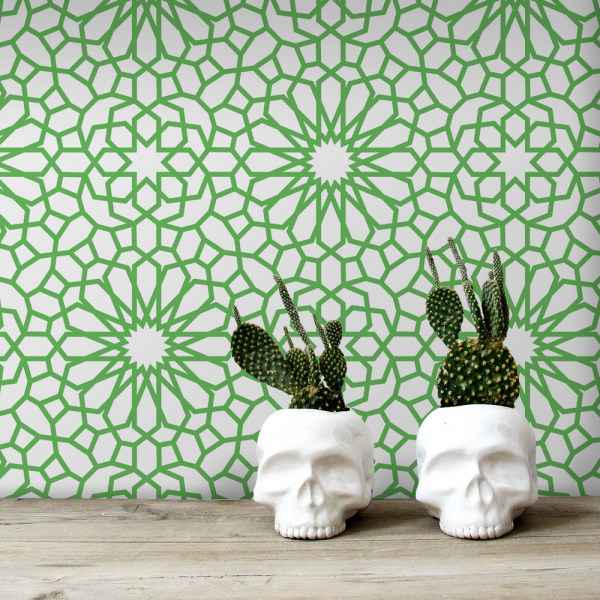 Modern
Glamour
Industrial
Oriental
Eclectic
Baroque
Scandinavian
Vintage
Shabby Chic
Contemporary
see all
Japanese
Colonial
Boho
Retro
Classic
Ethnic
Abstract
Art deco
French
English
The first mention of "damask" in the West comes from a document from 14th-century France. At that time, nations within the borders of modern France and Italy were the centers of the world, so most types of textiles were checked and categorized by French merchants at one time or another. It is not clear when Middle Eastern peoples began to weave fabrics in damask patterns, but historians have long noted that damask, brindle, diagonal, tapestry and stripe are the five major textile products of the Byzantine and Arabian era. In the nineteenth century, however, damask, like many other beautiful fabrics, was adapted to create unusual interior decorations.
It was then that the first material wallpapers were created. Today, following this tradition, we offer equally beautiful and imitating them in every detail wallpapers created in the latest generation. We offer our wallpapers in two technologies - classic glued wallpaper and MagicStick technology, which allows you to unstick wallpaper and move it to another place. Thanks to this, you can take your wallpaper to any other place, even changing the apartment. Therefore, do not hesitate and order today an unusual wallpaper that will captivate all your friends!