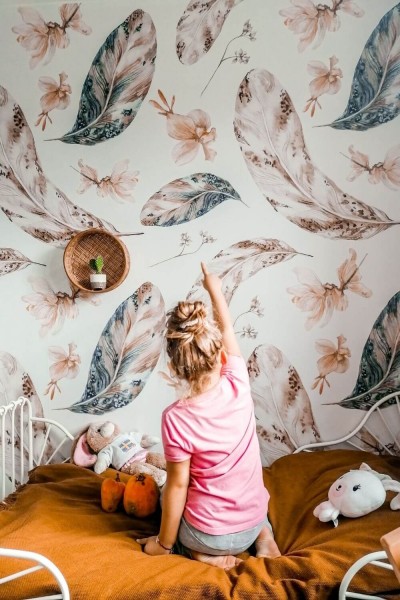 Nov, 19 2020 | Magazine
The most fashionable wallpaper patterns - an original addition to your interior
Wallpapers are a modern way to change your interior quickly and in an original way. Simple and quick installation, effective prints and countless patterns and colors mean that not only parents who arrange a children's room, but also fashion houses, restaurants and pubs choose wall murals. Why have photo wallpapers recently become so fashionable? Contrary to traditional wallpapers, photo wallpapers have a huge selection of patterns and colors, which means that even the most demanding customers will find something for themselves. The installation of self-adhesive wallpaper takes less than an hour, while gluing classic wallpapers took much more time. What are the most fashionable wallpapers you choose?
Abstraction on the wall - creative patterns do a good job
Abstract patterns on the wall are something that not only teenagers dream about, they are the most fashionable motifs of this season. Black and white stripes, dots, lines and zigzags blend well with the Scandinavian style. Colorful, pastel stains suit teenagers' bedrooms and a boho style living room. Mandalas, whose colors draw from the folklore of countries such as Portugal or Spain, will look good in a bright kitchen, hall and bathroom. Light, eye-catching abstractions are an interesting proposition for fans of minimalism.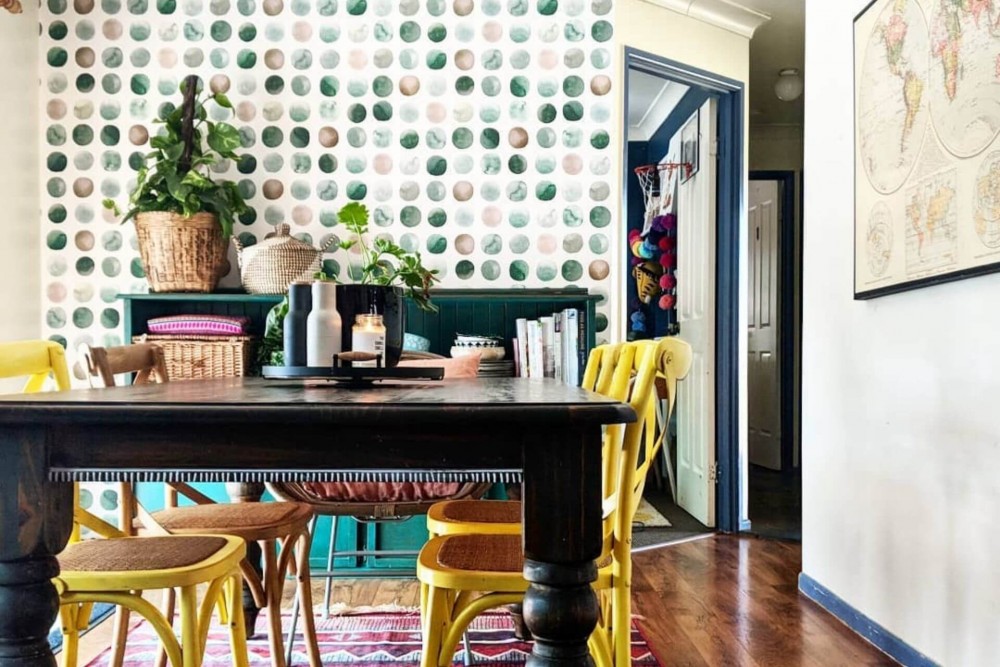 Back to nature in bamboo style
Bamboo compositions in the background are not the only things that have changed in the current styles of interior design. Last year, we saw the great popularity of bamboo kitchen boards and other accessories: pots, toothbrushes or bathroom furniture. Bamboo elements began to be combined with white boards, designing furniture for the living room or kitchen. Bamboo patterns on wallpapers are something for fans of the colonial style, combined with traditional African masks, they will create a unique atmosphere in the living room or bedroom.
Loft interior design inspirations
Loft tenement houses in New York have been inspiring interior designers for a long time. A loft requires a spatial arrangement so that red brick walls and wooden furniture with metal finishes do not overwhelm the interior. Loft atmosphere is primarily the before mentioned red brick, black and gray, as well as raw concrete floors and walls. When arranging a living room in this style, you can easily use concrete wall murals, which perfectly imitate real concrete and significantly reduce the installation time.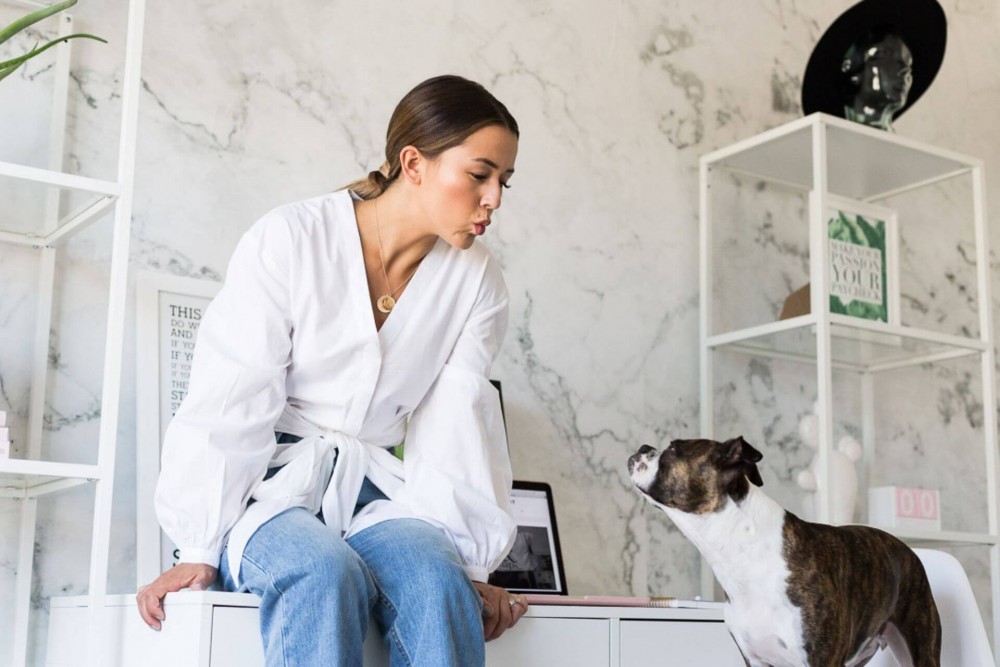 Towards folk - wall murals with a view of the sky
Light, white clouds on a blue background or a gray stormy sky will definitely add a unique character to the interior. Wall murals with a cloud motif are often used as a decoration for a child's room, but they also look beautiful in the living room and bedroom, especially when combined with pastel accessories. Clouds enhance the impression of lightness, thanks to which the interior will be brighter and optically larger than it really is. Sky theme wallpapers are a cool idea for decorating small, tight spaces.
Mountains - closer to nature!
Traveling to the mountains calms you down, allows you to take a distance and makes everyday problems less difficult. However, there will not always be time and opportunities to go on a mountain trip. Wall murals with a mountain motif not only look beautiful, but also relax and unwind, which will be especially useful now. Mountain motifs are often used in the decoration of study rooms, offices and children's rooms. If you miss nature, sit back and choose your favorite mountain pattern.
Panoramic landscapes - souvenirs from exotic travels in your home
Those who have had the opportunity to visit the most beautiful corners of the world are real lucky people. Landscapes of turquoise waters, mountain ranges intersected by streams, and finally tropical forests, full of adventures are something that cannot be forgotten, so the most beautiful photos taken by talented photographers are decorated with landscape murals. Landscapes wallpapers and beach views can be used both as a decoration for the living room and for the kitchen. Bring a unique atmosphere to your interior!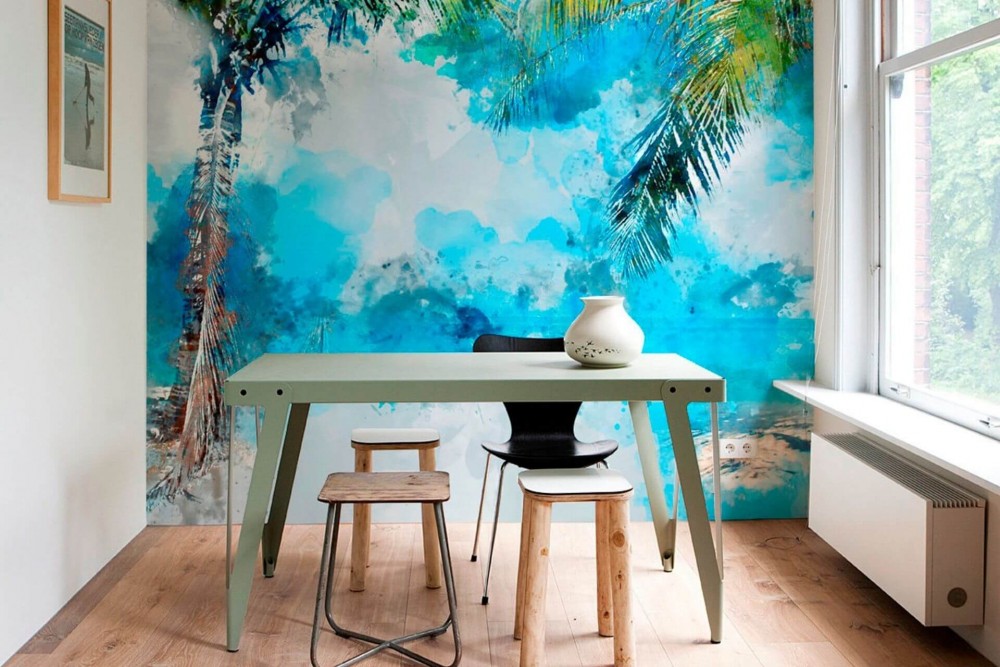 Endless meadows full of flowers - wallpapers with the world of plants and animals
Return to nature is definitely the ubiquitous trend of 2020, both in interior design, as well as in fashion, nutrition and design. Plant motifs appear more and more often even on masks, and flowers (the living ones) have replaced other interior decorations, such as plastic frames, figurines or candles. In summer, the balconies showed colorful flowers and leafy green leaves. The urban jungle is still very popular today. This trend is perfectly matched by botanical wall murals and animal wallpapers, which will transform your living room into an Amazon jungle. Small, subtle flowers are an original bedroom decoration that will add charm to the interior. A wall mural with a tiger or a lion will be a great decoration for a boy who dreams of adventures in a trail beautiful forests. Large, baroque flowers look great in a bedroom and a teenager's room. If you miss walking in green meadows, love flowers, get inspired by our ideas for decorations from the world of plants and animals.
A mural with a unique view - discover an original way of interior arrangement
A wallpaper with a view is an alternative to paintings on the wall, which will work best in the kitchen. Wallpapers can be adjusted to any size of the wall, so you can easily and quickly change the interior, without necessarily gluing the wallpaper to the entire height and width of the wall. A mural with forest, sea or mountains themes will allow you to relax and calm your thoughts, and at the same time will be a great addition to a kitchen in a Scandinavian atmosphere (necessarily with the Scandinavian fjords motif!).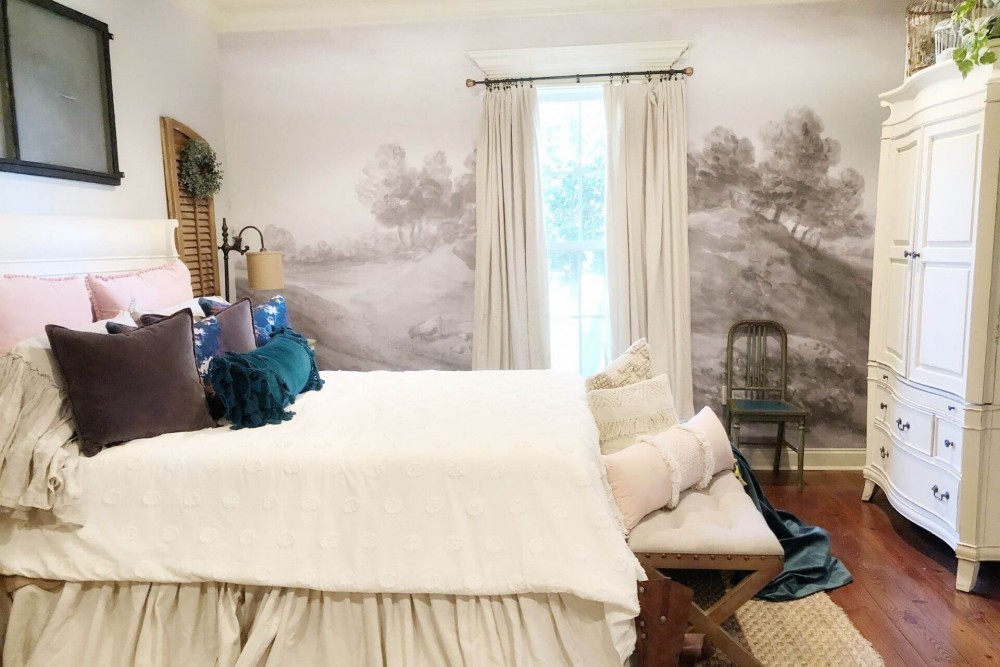 Why is it worth using self-adhesive wallpapers in interior decoration?
First of all - quick and easy installation. You stick, smooth and enjoy wallpaper with fashionable patterns for a long time. Thanks to their tear and moisture resistance, removable wallpapers can be used in all interiors without restrictions. The ease of sticking and peeling off means that self-adhesive wallpapers can be attached and peeled off any number of times - provided that the wall is properly prepared in advance. The most fashionable murals definitely fit in with this year's trends of returning to nature, souvenirs from tropical journeys and loft-like, atmospheric tenement houses. Think about the interior design and create your own designer composition.
---
Related articles:
WALL MURAL - WHAT MATERIAL TO CHOOSE?